When the market is experiencing a mushroom growth of masala manufacturing companies, NBN Masala has carved a unique presence in the market by offering the quality of spices and 100% customer satisfaction.
We have several reasons why the customer should place their trust in us as the most reliable Indian spices manufacturer in India; including:
The Commitment of Quality
Premium Spices Manufacturer
Indian Spices in bulk Exporter
Our Packing Facility
Our Services

Premium

Spices Manufacture
Our ability to provide 200% customized spices bespoke to the customer requirements makes us the right choice.
We have an extensive experience of manufacturing widest range of Indian spice and masala for more than 7 years now.
We have a commendable production capacity of 4000 kg/ day.
Our focus on offering "high-quality herbs at the best prices" help us beat the competition and serve the needs of taste and flavor of the Indian food enthusiasts.
The Commitment of
Quality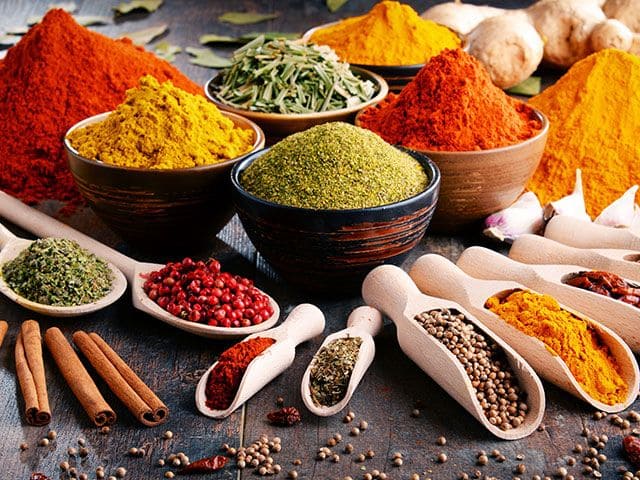 We place all our efforts and dedication to ensure that the spices delivered to our customers are of the highest quality.
We possess the most advanced techniques and technologies to pack and clean the products for better handling, storing and trading requirements.
Ensuring that you enjoy the authentic taste and aroma of the spices, we use only superior, freestanding, re-sealable bags for packaging.
We comply with all the rules and regulations laid by the authorities and are a Food safety and standards authority of India (FSSAI) certified & Nutrition Fact certified Masala manufacturers.
NBN Masala promises 100% purest spices with no chemical or artificial flavors.
Indian Spices in bulk
exporter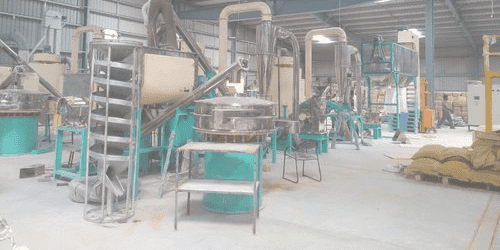 We are the first one to offer a sample for testing the exact quality and taste of our main products.
The customer can choose from a variety of packaging options including- Box Packaging, Pouch Packaging, Rotogravure Packaging, Non-Woven Packaging, Woven Packaging and Loose Packaging.
Right from origin to delivery, we ensure that your requirements are met to perfection.
We are very responsive and easy to connect with the supplier.
Our extensive network allows us to export purest spices across the globe.
Our
Packing

Facility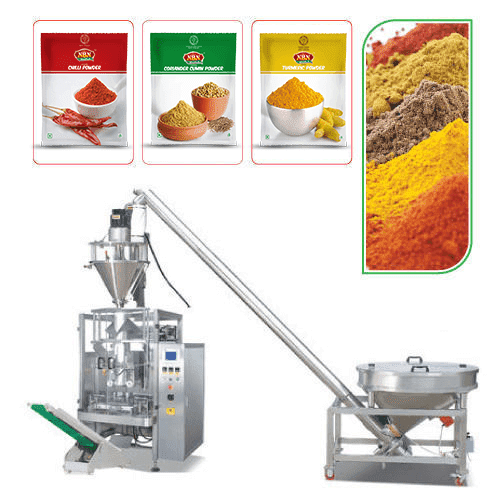 Packaging is an important part of our manufacturing process and we make sure that the spices are packed in a way that they have the authentic flavor and the aroma sealed in the box. We offer:
Customized packing facility for quantity as per the customer's requirements
Box packaging: 15gm,25gm,50gm,65gm packs
Pouch packaging: 100kg,200kg,250gm,500gm packs
Rotogravure packing: 15gm,35gm,50gm,100gm,200gm,500gm packs
Non-woven packing: 1kg,2kg,5kg
Loose packing: 10kg,25kg and above
All the items are packed in superior, freestanding, resealable bags which assure freshness and pure taste until the last scoop. The packages are also durable which enhances their shelf lives.
Service
Our commitment to 100% customer satisfaction makes sure that you are delivered the right product as per your requirement.
We never compromise on the quality and offer all the products par satisfaction.
All our product deliveries match the standards and quality of the test sample offered you in the first place.
Amid tough competition, we play fair with the high-quality standards and 100% customer satisfaction guarantee.
We promise timely deliveries anywhere our client demands- nationally or nationally.
NBN Masala feels elated to claim ourselves as a company trusted by thousands of satisfied customers across the globe. By placing your trust in us, you get entitled to our seamless service and supreme quality spices. We offer the purest, richest and widest range of Indian spices at the most affordable prices in the industry.
Contact us for a test sample now, and enter the world of authentic taste and aroma of pure Indian Spices.